RENAULT CARMINAT V32.2 NAVIGATION MAP SAT NAV DISC 2013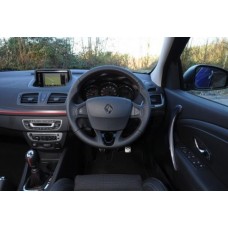 Renault Carminat Navigation Communication Europe V32.1 2013 DVD disc
Europe (1x DVD) + Firmware update CD.





This disc will work in the following cars:
Megane manufactured after 01/10/2008
Scenic manufactured after 01/09/2006
Koleos manufactured after 01/01/2008
Laguna manufactured after 01/04/2005
Velsatis manufactured after 01/06/2005
Espace manufactured after 01/03/2006





Coverage in the following countries:
Austria, Belgium, Bulgaria, Croatia, Czech Republic, Denmark, Estonia, Finland, France, Germany, Great Britain, Greece, Hungary, Ireland, Italy, Latvia, Lithuania, Luxembourg, Netherlands, Norway, Poland, Portugal, Romania, Slovak Republic, Slovenia, Spain, Sweden and Switzerland





This is for the Carminat Navigation Communication (CNC) system with DVD and NOT for the Informee or CD based satnavs (see photograph to identify correct system).




This will automatically update your navigation system. Give an enhanced and improved display and menu, including a new menu option for SPEED CAMERA locations!