Lexus Toyota Premium Navigation Micro SD Card Ver.2 Map UK, EU, RUS 2020 - 2021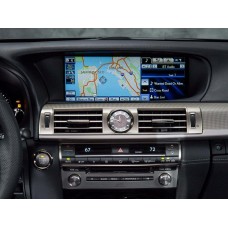 Micro SD card for Lexus Premium Navigation and Toyota Gen9 navigation Ver.2
Part number - PZ445-US335-0V,
VERSION: 2020-2021
Platform: EU, Gen. 8/9 (Micro SD) - LEXUS PREMIUM NAVIGATION 13MM EU MAP
Please look at pictures 2 and 3


Compatibile with:
TOYOTA Land Cruiser 200 Gen 9 - 2015 on
LEXUS CT200 - 2015 on
LEXUS ES - 2015 on
LEXUS GS - 2014 on
LEXUS GX - 2015 on
LEXUS IS - 2014 on
LEXUS LS - 2015 on
LEXUS LX - 2015 on
LEXUS NX - 2014 on
LEXUS RC/RC-F - 2015 on
Countries covered:
Andorra, Austria, Belgium, Bulgaria, Croatia, the Czech Republic, Denmark, Estonia, Finland, France, Germany, Gibraltar, Greece, Hungary, Iceland, Ireland, Italy, Kazakhstan, Latvia, Liechtenstein, Lithuania, Luxembourg, Macedonia, Malta, Monaco, the Netherlands, Norway, Poland, Portugal (including Madeira and the Azores), Romania, Russia (including Kaliningrad Oblast), San Marino, Serbia, Slovakia, Slovenia, Spain (including the Canary Islands), Sweden, Switzerland, Turkey, Ukraine, the United Kingdom (England, Wales, Scotland, Northern Ireland) plus the Channel Islands and the Isle of Man, Vatican City.
This SD-Card is brand new and has never been used.
I can guarantee the SD-Card has not been married to any car and can assure you it's 100% working perfectly.
The SD-Card will be sent without original box and brochure