NISSAN XANAVI X7 NAVIGATION SAT NAV MAP DISC 2013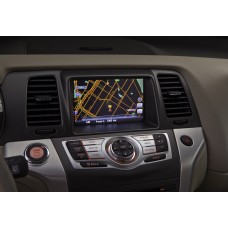 LATEST 2013 UK & Europe - Nissan Xanavi X7.0 SAT NAV DISC





This will work with the following models

:
D40 Navara 2005-2010
X-Trail 2005-2010
Pathfinder 2004-2010
Murano 2006-2010
Qashqai 2006-2010
Patrol 2005-2010
Skyline 2008-2009
Infinity 2008-2009
Z350 Fairlady 2005-2009
Z350Z Roadster 2005-2009
370Z Roadster





Coverage:
Austria, Belgium, Bulgaria, Croatia, Czech Republic, Denmark, Estonia, Finland, France, Germany, Great Britain, Greece, Hungary, Ireland, Italy, Latvia, Lithuania, Luxemburg, Netherlands, Norway, Poland, Portugal, Romania, Slovak Republic, Slovenia, Spain, Sweden, Switzerland





Please double check your previous disc to ensure this is the correct product for your system. The Xanavi X6.0 and X7.0 are separate systems.


INSTALLATION




Installation for this disc is just a simple case of removing your old disc and inserting the new, your firmware will auto update and takes just a few minutes, once complete you will have the most upto date map and poi data base.