PEUGEOUT 4008 MMCS P-12 8750A515 Navigation Map SD Card Europe and UK 2020 - 2021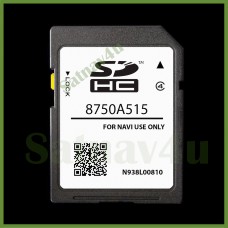 Peugeot MMCS Navigation SD CARD 2020 - 2021
Compatible with the following models:
PEUGEOT 4008 (P-12 look at Pic.2)
Coverage area:
Albania, Austria, Belgium, Bosnia Herzegovina, Bulgaria, Croatia, Czech Republic, Denmark, Estonia, Finland, France, Germany, Greece, Hungary, Iceland, Ireland, Italy, Latvia, Lithuania, Luxembourg, Macedonia (F.Y.R.O.M), Montenegro, Netherlands, Norway, Poland, Portugal, Romania, Serbia, Slovak Republic, Slovenia, Spain, Sweden, Switzerland, United Kingdom.
*In this auction I sell only one SD Card, without original box and brochure.
*All other photos are only for reference and additional information.