PEUGEOT WIP COM 3D NAVIGATION SAT NAV MAP UPDATE DISC 2016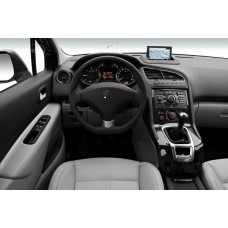 Product information
This newly updated HERE map of Europe for your Peugeot WIP COM 3D (NG4) navigation system covers millions of square kilometers and many points of interest in the following countries:
Albania, Austria, Belarus, Belgium, Bosnia Herzegovina, Bulgaria, Croatia, Czech Republic, Denmark, Estonia, Finland, France, Germany, Greece, Hungary, Ireland, Italy, Kosovo, Latvia, Lithuania, Luxembourg, Macedonia (F.Y.R.O.M), Moldova, Montenegro, Netherlands, Norway, Poland, Portugal, Romania, Serbia, Slovak Republic, Slovenia, Spain, Sweden, Switzerland, Ukraine, United Kingdom.
In this new Peugeot map update approximately 14 164 roundabouts, 286 594 street names, 15 130 one way streets and 39 764 turn restrictions have been added or amended.
In addition to precise routes, these clear, rich maps feature many POIs: golf courses, theatres, hotels, car parks and much more making this latest edition of Peugeot digital map the perfect guide to motoring through Europe.
This HERE map is compatible with the following Peugeot Sat Nav: WIP COM 3D (NG4).
How do I know if i have the WIP COM 3D?
The following elements identify this system:
-It is the only system with a 3D display and DVD reader (DVD logo under the CD slot)
-The numerical keypad is located on the right
-A joystick is mounted in the centre of the front fascia