SUBARU CORE2 NAVIGATION SAT NAV MAP DISC 2017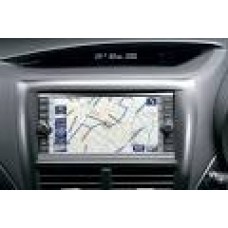 Subaru 2016-2017 Core2 Sat Nav Update Disc
THE LATEST MAP 2016-2017 RELEASE DATE MARCH 2016



Compatible:
Legacy/Outback 2007-
Impreza 2008-
Forester 2007-





Please select the country of your choice from the drop down menu.





DVD 1:
Austria, Belgium, Czech Republic, Denmark, Finland, Germany, Italy, Liechenstein, Luxembourg, The Netherlands, Norway, San Marino, Sweden, Switzerland and Vatican State City.





DVD 2:
Andorra, France, Ireland, Monaco, Portugal, Spain(including Canary Islands), United Kingdom





DVD 3:
Andorra, Belgium, Denmark, France, Germany, Liechenstein, Luxembourg, Monaco, Netherlands and Switzerland





DVD 4:
Albania, Austria, Belarus, Bosnia and Herzegovina, Bulgaria, Croatia, Czech Republic, Estonia, Germany, Greece, Hungary, Latvia, Lithuania, Macedonia, Moldavia, Montenegro, Poland, Romania, Serbia, Slovak Republic, Slovenia and Ukraine.