Opel Vauxhall Navigation Micro SD Card Touch & Connect Zafira B, Corsa D, Map UK and Europe 2019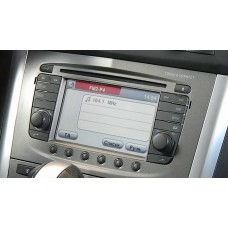 New MicroSD card V7 with map of Europe for Opel and Vauxhall Touch & Connect Navigation system 2019
Compatible with next Opel / Vauxhall car's model:
CORSA D - from 01/2011+
ANTARA - from 09/2011+
ZAFIRA B - from 08/2011+
Coverage:

Andorra, Austria, Belgium, Czech Republic, Denmark, Estonia, Finland, France, Germany, Gibraltar, Great Britain, Greece, Hungary, Ireland, Italy, Latvia, Liechtenstein, Lithuania, Luxembourg, Monaco, Netherlands, Norway, Poland, Portugal, San Marino, Slovakia, Slovenia, Spain, Sweden, Switzerland, Turkey.
This SD-Card is brand new and has never been used.
I can guarantee the SD-Card has not been married to any car and can assure you it's 100% working perfectly.
The SD-Card will be sent without original box and brochure.